Fire making is perhaps one of the most important skills to be first learnt, as it is a source of heat, a means of purifying water and cooking food. I was once told you should always have three means of making fire on you, preferably two physical means i.e. matches, flint and steel, etc. and the knowledge to make others i.e. bow drill, hand drill, etc. The theory of fire making is relatively simple, but, in practice it can be very frustrating, especially in wet or windy conditions. The key to success is preparation, practice and a bit of luck in finding the right materials for the job i.e. dry wood and good tinder. However, at the end of the day sometimes you just have to make do with whatís available, donít give up and except its going to take some time to start a fire.
Back to Index
Figure 1.3.0 : Tinder (leaves, grass, wood shavings and birch bark)
Fire lighting requires; tinder, kindling and fuel. Good tinder and kindling are usually the hardest to obtain when you need them and therefore, require collection and preparation in advance (especially in wet conditions). Leaves, grass and wood shavings (thin shavings kept from carving) should be left to dry for a number of days before being packed into separate stuff sacks (leaves can be crushed down into a smaller volume), as shown in figure 1.3.0. Tinder has a number of purposes, catching a spark, extending an ember, or producing flame. The type of tinder chosen therefore depends on what type of ignition source you are using i.e. flame, spark or ember. Some examples of good tinder :
Birch bark
Sweet chestnut inner bark
Dry grass (fibrous), leaves, bracken
Feather sticks, fine wood shavings / scrapings
Punk wood (dry completely rotten wood)
Bird, plant down
Charred wood or cloth
Fungus, cramp balls, horseís hoof
Cotton wool
If matches or a lighter are available, feather sticks, Birch bark or Pine needles (figures 1.1.1, 1.1.2.2, 1.3.1.1 etc) would normally be my first choices. The oils in Birch bark burn well even when the outer surface is damp. Naturally peels off the tree it large strips as it grows, alternatively thicker sheets can be found in the leaf litter on rotting branches i.e. the oils in the bark preserve the bark whilst the inner wood rots away, as shown in figure 1.3.1.1. Tip, birch bark when lit will tend to roll itself up into a tube, sometimes extinguishing the flame. Therefore, it should be either cut into small stripes or folded, then flattened to prevent this. Feather sticks or fine wood shavings are another good tinder for matches or lighters. Made from dead free standing wood, or the heart wood of a split branch in wet conditions. Tip, find a knot free section of wood, as cutting close to, or through knots can be difficult and may cause the feather to break off. Also some woods are easier to use than others, choose one with a straight, even grain e.g. Pine, Willow are good, Beech bad. A feather stick should be a mass of fine overlapping curls, to achieve this a sharp knife is required. Chose a stick approximately twice as long as required (30 Ė 40cm), as its easier to hold. Rest the bottom of the stick on the ground and hold the top in your spare hand (if kneeling rest it on your waist, ensure legs are behind the knife) so that the stick is almost vertical. Starting from the middle, push the knife down the stick, controlling its angle to produce fine curls. Curls that are cut off short, should be kept and placed into the bundle at the end. Making the perfect feather stick is a difficult skill to master and needs to be practiced. Tip, the curved top half of the knife or sliding the knife across the wood when cutting can help produce a curl, when cutting vary the angle of the blade to maintain an even feather thickness, the most important thing is to use a sharp knife. In wet conditions split branches (cut into quarters or eighths) are a good source of dry wood. Remove any outer bark and layers of wood that are wet, cut the curls off the point of the ĎVí edge i.e. start from the dry centre of the branch. Note, with practice and a sharp knife you can produce feather sticks from most woods, I guess the point here is that some woods take longer than others, so choosing the right wood of the correct size just makes life that little bit easier. To summaries, the advantage of using feather sticks are that all the grades of tinder required to start a fire can be formed from and contained on one piece of wood, also the natural springiness of the wood curls adds air to the tinder bundle allowing a flame to catch quickly. Iíve come to the conclusion that producing your tinder and kindling from a larger branch is the way to go (especially if you have an axe), as you can never find all the grades of fuel you need. When its wet most of the normal sources of fuel will become saturated with water, whilst the core of a larger branch will remain dry, all you need to do is carve off the outer layers of bark or wood. Also, you donít need to spend a lot of time making endless feather sticks, a good alternative is to simply make a pile of wood shavings and split the remaining wood into the required grades of kindling. The main disadvantage of this method is that the wood shavings tend to compact down into a pile, limiting the air between them, making it difficult for the inner shavings to catch. Therefore, try to stack the wood to maximise these air gaps.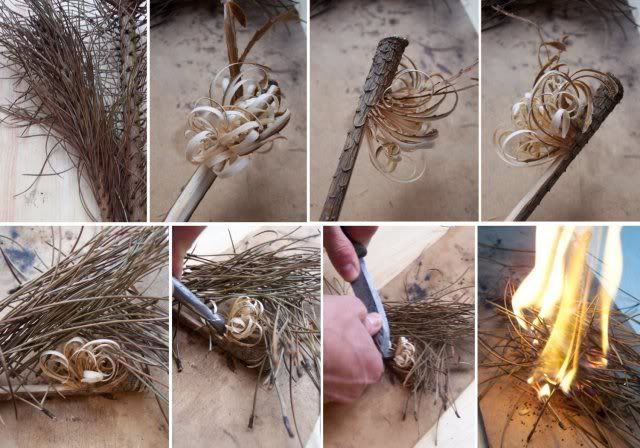 Figure 1.3.1 : Firesteel tinder, feather stick (top) and pencil shavings (bottom)

Figure 1.3.1.1 : Birch bark tinder
Figure 1.3.1.2 : Dead Gorse leaves / branches
Another good source of tinder for matches and lighters are dry grass and leaves. Dry grass and leafs burn especially well, particularly holy and pine leaves (when possible pine leaves should be taken off dead branches and not the ground). The best fire starter is dead gorse leaves / branches, these burn very, very well, easily lit with a single match. These can be a bit on the prickly side, but you donít need much and are easy to find under new growth. Finally in wet weather, lighting a fire with matches and lighters can be difficult, in these situation I cheat. In the tin that I carry my lighter and matches I have four night light candles and a length of bicycle inner tube, both of which can be used as fire lighters (both can be immersed in water and still work). A lit candle can be placed into a bundle of kindling to dry out and ignite a fire (remember to remove aluminium container when clearing the fire). Bicycle inner tube can be used for the same job, cut a piece the size of your index finger and light with a candle or lighter. Rolled up strips of plastic bag, rubber bands etc also burn very, even if wet they can be wiped dry and still burn well, as shown in figure 1.16.1.

Figure 1.3.2 : Dry grass and bracken
Figure 1.3.2.1 : Emergency fire lighters
For firesteels, cotton wool (if available), birch bark, or bird / plant down would normally be my first choices. Elder pith, scrapped out of the centre of a dead branch is also quite good, as shown in figure 1.3.4. Cotton wool is the best tinder for firesteels, just a few sparks and you have flame. Cotton fibres can also be obtained from field dressings or by scrapping cotton fabric with a knife. Birch bark is also a good tinder, however, you need to produce a larger spark using the back of a knife (figure 1.1.3). To ignite birch bark with a sparker fold flat a piece of bark about the size of a match box and scrap the surface with a knife. This will produce a pile of bark dust / shavings which are relatively easy to ignite with a good spark. You can also add to this the very thin, translucent pieces of birch bark that can be found peeling off a tree (must be the very thin stuff) as this also catches a spark very well. Another tinder is bird (remove filaments from the quill using a knife) or plant down (seed heads e.g. thistle, dandelion, bulrush). These catch a spark relatively easily, however, the feather and plant downs Iíve tried donít maintain a flame well (burn out quickly). I find they work best when mixed together and also adding buffed dry grass (can still be difficult to get a good flame from a spark). Alternatively the large thistle heads shown in figure 1.3.3 can be used to produce a good ember. Cut open the heads and allow to dry (or just cut off the top down). When dry remove down and seeds, buff the fibres a little to form a small, quite tightly packed tinder ball. Using the firesteel a small ember can easily be caught and enlarged by blowing, transfer to a tinder bundle as previously described.
Figure 1.3.3 : Plant (thistle, bulrush) and bird down
Bulrush seed heads are also very good at forming a hot ember (smoulders a long time), as shown in figure 1.3.4.1. Note, this tinder tends to smoulder instead of going to flame when not fully dried. Tip, bulrush seed heads are home for lots of bugs and beetles, so donít store in your rucksack. The dried down from previous years seed heads catches a spark very easily, as shown in figure 1.3.4.2. The trick is to get a good hand full of down, this will catch a spark and go straight to flame, generating enough heat to maintain a flame. This tinder burns very quickly, therefore you need good thin kindling to enlarge this flame i.e. dry grass or very thin wood shavings. A single seed head can provide enough down to start multiple fires i.e. when removed from the seed head the down expands significantly (be careful, easily blown away by even a slight breeze). Tip, when using the fully dried tinder ensure that the seed fibres are fully separated i.e. have a lot of air between them. When a spark has caught it sometimes helps to lift / separate the tinder bundle to allow more air in and to expose fresh fibres, this will enlarge the flame quickly. Tip, when the seed fibres do not go to flame easily, compact the seed fibres, such that when a spark is caught a hot ember can be formed, this can then be blown to flame in a tinder bundle. Clematis down / seed heads can also be used, like feathers you can get a flame that burns out quickly (never managed to produce a sustained flame). However, it does very easily form an ember that with other tinder can be blown to flame (figure 1.3.4.3). Feather sticks are also a good tinder for firesteels as previously described, especially in Pine woods where other tinders may be difficult to find. Tip, feather sticks burn very quickly, therefore to build up significant embers to light kindling a number of feather sticks are needed, or alternatively a pile of wood shavings, fine kindling e.g. Pine needles. An alternative to feather sticks are wood shavings from a pencil sharpener as shown in figure 1.3.1. This technique works very well, first select a dry dead stick of a suitable size (carve down if required). Use a pencil sharpener to produce a pile of fine wood shavings, light as feather sticks, again these wood shaving burn quickly, therefore a pile of thin kindling or wood shavings will be needed. Tip, when trying to light feather sticks use a strong scrapping technique to produce a single large hot spark, dropped into the middle of the curls, you rarely get the wood to light first time, keep producing a spark every second or so to build up the heat / catch the charred wood fibres until flame. The final tinder for firesteels is old charred fire wood or charred cloth. Charred fire wood will catch a spark relatively easily, however, the ember produced is quite small and needs to be handled carefully (figure 1.3.4.1). Charred cloth is a traditional tinder for flint and steels. An old piece of denim is a good cloth to use, it can be scraped or fibres easily teased out. To allow the cloth to catch a spark more easily the cloth can be charred i.e. lit and stamped out, or heat in a metal tin without air (figure 1.1.5.1).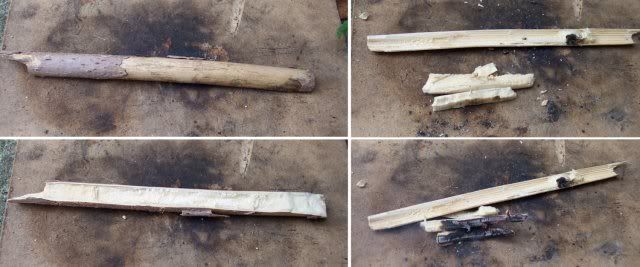 Figure 1.3.4 : Elder pith
Figure 1.3.4.1 : Bulrush down and old charred fire wood

Figure 1.3.4.2 : Bulrush down
Figure 1.3.4.3 : Clematis seed heads
For bow drills or other methods that produce an ember, dry grass, leaves, bracken and punk wood would normally be my first choices. Tip, Iíve been told that the best tinder for this task are dry Juniper leaves owing to their high oil content. Unlike matches or firesteels two types of tinder are required when trying to ignite an ember. The first type is to enlarge the ember i.e. a tinder that smoulders, this allows the ember to grow, increasing in temperature until it is hot enough to ignite your normal tinder. To achieve this a tinder bundle is constructed (figure 1.2.6), about the size of a grapefruit. The outer material of the bundle is the tinder you are going to ignite e.g. dry grass, leaves, bracken. The inner material is the tinder that will allow the ember to grow. The inner tinder must be very fine, this is achieved by Ďbuffingí the tinder i.e. twisting, bending, rubbing the tinder to produce fine fibres. Good sources for this type of tinder include the inner bark of sweet chestnut, dry grass, leaves (figure 1.3.0, willow herb leaves and seed heads), bracken and punk wood. Another good source of tinder is Honeysuckle bark, as shown in figure 1.3.5. Iíve read that its commonly found growing up and around trees in Hazel copses and is the preferred nesting material of the Dormouse. Honeysuckle naturally sheds its old outer bark as it grows, soft and easily buffered. Tip, flexing the Honeysuckleís stem helps release the old bark, can be pulled off in long strips. Inner bark fibres are normally quite dry even in damp conditions, easily dried in an inner pocket. Note, dead stems normally donít have a lot of bark, best to look around for a good stem instead of trying to pick of these small amounts. Honeysuckle bark can be used in tinder bundles for bow drills etc or if buffed can be lit using a firesteel i.e. as Birch bark.
Dry grass is easy to find in the autumn (difficult other times of year), generally two types: hard, tube shaped and soft, flat shaped, as shown in figure 1.3.2. Hard straw like grass is easy to collect in large quantities, snapping off cleanly at its base. The softer types of grass are a little more difficult to collect needing to be teased out of the greener grass. Harder grasses can be buffed to increase surface area but they tend to crumble, therefore, best used for the outer layer of the tinder bundle. Softer grasses should be used for the inner layer of the tinder bundle, buffed to safely contain an ember. Dead, dry bracken leaves can be easily found in patches of bracken, under new growth. This usually means they are relatively dry even in wet conditions i.e. sheltered and off the ground. When using bracken remove the thick central stems (can be used later for kindling). Be careful when pulling up bracken the main stems have a serrated edge, easily cutting open a hand. Tip, bracken and grass can form a springy tinder bundle, you need to hold it tightly to ensure that there arenít too many air gaps as this will prevent the ember forming (air comes from you blowing). When blowing into a tinder bundle donít stop when you see the first little flames, make sure the bundle is fully alight before putting it down. As the ember forms it tends to grow upwards, when the flame is established turn the bundle upside down to allow the flame to burn fresh tinder. An alternative method to the classic tinder bundle I saw on a Ray Mears episode is to use a Birch bark tinder tube, as shown in figure 1.3.5.1. Dry grass, bracken and wood shavings are mixed together and placed inside a roll of Birch bark (pack quite tightly). Using a finger to make a small depression into the tinder at the top of the tube, into which place your ember (char cloth in this case). Then holding the tube tightly, blow to flame. The advantage of this technique is that the bark holds the tinder together very well and helps to prevent you burning your hand. The tube also helps contain and direct the air through the tinder as you blow, focusing the heat making it easier to produce a flame. When a flame is produced the outer Birch bark has already been warmed, igniting easily acting as your next level of kindling.
Figure 1.3.5 : Honeysuckle bark
Figure 1.3.5.1 : Birch bark tinder tube
Well rotten wood (called punk) i.e. spongy to the touch and can be crumbled to a fine powder between your fingers, is a very good tinder. The easiest way to prepare this tinder is to place the wood into a plastic bag and bash it to a powder, as shown in figure 1.3.6, then dry it in the sun (quicker on a radiator). The other function of this inner / fine tinder is to protect the ember i.e. when the tinder bundle is folded over the ember, these finer fibres enclosure the ember, a coarser tinder will contain larger gaps, increasing the risk of the ember falling apart. The final step is to blow the tinder bundle to flame (as described earlier). Tip a large tinder bundle gives you more time to blow the ember into a flame (stops you burning your hands, I found this process the most difficult to master when I first started). An alternative method is to use punk wood to enlarge an ember to a size which can ignite almost any fine tinder, as shown in figure 1.3.6.1 (significantly easier method). Starting with a base of wood shavings, place on top a small pile of very finely crumbled punk wood, packing these layers down relatively firmly. Make a small depression into which place your ember (in this case an ember form a horse chestnut bow drill set). Allow the ember to grow, do not blow, if required fan gently with your hand. Tip, when moving the ember cover with your spare hand to protect it from the wind. The reason why the initial ember in figure 1.3.6.1 is so small is that it got blown off the knife tip when transferring it from the hearth :(. However, this does show how good punk wood is at enlarging an ember. When established pile on top more punk wood and repeat until the ember has grown to a good size. Now pile on top a hand full of wood shavings, again packing down relatively firmly and blow the pile to flame (from the side, on the ground, holding the tinder in place with your hand). As the ember is now significantly larger only a small amount of blowing is require to get flame. I have read that blowing is not required if you have a large pile of punk wood as it can reach ignition temperature on its own, however, Iíve never managed this myself. Closest Iíve come to this is when I used a firesteel, I established a good ember, then some un-burnt firesteel scrapings ignited causing the pile to ignite to flame. The main disadvantage of this approach is that you normally need to prepare the punk wood before hand i.e. rotten wood is tends to be damp, can be lucky in the summer. Another good alternative to wood shavings are dead, dry Pine needles as shown in figure 1.3.6.2. The tinder bundle is constructed from a line of overlapping Pine needles. In the middle towards the top of the bundle crumble a pile of punk wood. When you have created an ember place it below this punk wood and crumble some very fine punk wood on top of it i.e. to extend and enlarge this ember. Note, I found you need a good ember to blow a Pine needle tinder bundle to flame. Next pick up the tinder bundle, rolling over the side needles to form a tube and blow from the side. Initially you can hold the top and bottom of the bundle in each hand, compacting the tinder onto the ember. As the heat from the initial ember grows the punk wood above it will catch producing enough heat to ignite the surrounding Pine needles. At this point release the top of the bundle and blow to flame.

Figure 1.3.6 : Punk wood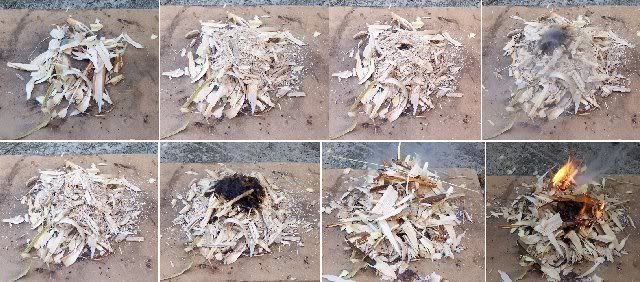 Figure 1.3.6.1 : Making a fire using wood punk / shavings

Figure 1.3.6.2 : Making a fire using wood punk / Pine needles
Certain fungi make very good tinder, in particular; cramp balls and horseís hoof fungus. The horseís hoof fungus, Fomes fomentarius (from the Polypore family I think) is a bracket fungus (top two frames of figure 1.3.7) commonly found growing on dead Birch trees in north England / Scotland. There are a number of different fungi in this family and others that look quite similar, making identification difficult at times. This is especially true for older specimens covered with surface mould, disguising their natural grey colour, also the fungusís shape can vary quite a bit, as shown in the bottom frame of figure 1.3.7. This fungus always grows with the pore tubes facing downwards, maximising the number spores released, therefore, if the tree it is growing upon moves the fungus will change its orientation accordingly, resulting in some strange shapes, as shown in the first picture of the bottom frame of figure 1.3.7, in this example turning through 90 degrees. Finding a good source / location for this fungus can be difficult, Iíve read that they typically require the colder climates i.e. the further north the better. From looking around different forests, mature mixed forests seem to be the best i.e. Beech, Birch and Pine, not overly managed as you need dead standing / rotten trees on which the fungus can grow. Even so finding these fungi can be tricky, however, once you find one and get your eye in, you typically find more. Tip, once you find a stump with a fungus growing on it look for any fragments of the fallen trunk on the ground, under leaf litter as these will typically have more fungi growing on them. Fomes are the classic tinder fungus used to make Amadou, as shown in figure 1.3.7.1. To make this tinder cut open the fungus, then using a knife remove the hard top and lower pore tubes, leaving the fluffy, chamois leather like layer. Then boil in a wood ash solution for 4 Ė 8 hours (some references say up to 24 hours). Other references Iíve read say that the fungus should be boiled in urine for several days, a method I have not tried yet. When boiled the fungus softens allowing it to be hammered flat. Tip, doesnít need to be hammered too hard, best to hammer the underside of the fungus, top falls to bits more easily. When dry the tinderís surface can be fluffed up with a knife allowing it to catch small sparks produced by the traditional flint and steel (its spark catching abilities can be enhanced by charring an edge, also read rubbing in charcoal dust helps). Tip, best to scrap off a pile of fluffed up fungus instead of trying to light the main piece. When lit smoulders very well, easily blown to a hot bright glow, can be difficult to put out when lit. Horseís hoof bracket fungus tinder works best when prepared as previously described, however they can be used without processing, as shown in figure 1.3.7.5. Top and pore tubes removed as normal, the remaining layer is then left to dry for a week or two. Slices approximately 3mm thick can then be cut off and scraped to produce a pile of fine fibres. These easily catch a spark to form an ember that can be blown to flame in a tinder bundle. Tip, the biggest mistake when making a tinder bundle is to pack it too loose i.e. large gaps, air spaces, therefore, lay the bundle on the ground and push down on it to compact the fibres.
Cramp balls or King Alfred's Cakes (Daldinia concentrica) are hard black fungi often found on dead Beech or Ash trees, as shown in figure 1.3.7.2. A lot more common than Fomes, found in the south and north of England. These can be collected by hand or prised off using a knife, thoroughly dry before use, although using a firesteel they will normally form an ember straight from the tree in the summer. Cut open to reveal silvery rings, or niche to form a depression into which a spark or ember can be dropped. The fungus smoulders very well, forming a hot ember, burning a bit like charcoal. Another fungus Iíve read about is the Ďtrueí tinder fungus. Not quite sure what fungus this is, from the photos it looks like the Clinker Polypore (Inonotus obliquus) found on Birch trees, as shown in figure 1.3.7.3. Reading around this fungus develops in two phases, a hard perennial conk and a fruiting body that forms in this growth once the Birch tree is dead. Testing these fungus phases I believe the references refer to the older fungi (second phase) as the younger ones are basically solid wood. The fungus has a hard black outer layer, inside the fungus I found was quite powdery with fibrous filaments. The references I found say it should have a "yellowish internal mycelia", others say it can vary to a reddish brown. I think the specimen in figure 1.3.7.3 had gone past its best. However, when dried, the inner material was very light, a bit like polystyrene, caught a spark quite easily and burned well forming a good ember. Birch bracket fungus (Piptoporus betulinus) as the name suggests commonly found growing on Birch trees, as shown in figure 1.3.7.4. The other name for this fungus is the Razor strop fungus as it was used to make a cheap stropping board as described in cutting tools, section 1. This fungus can also be used as a fire starter, cut into strips and dried. Not as good as some of the other fungi but still very useable when used in conjunction with a firesteel. Using a knife scrape off a pile of fibres, you can also cut thin strips to act as fine kindling. These fibres can be lit using a firesteel straight to flame.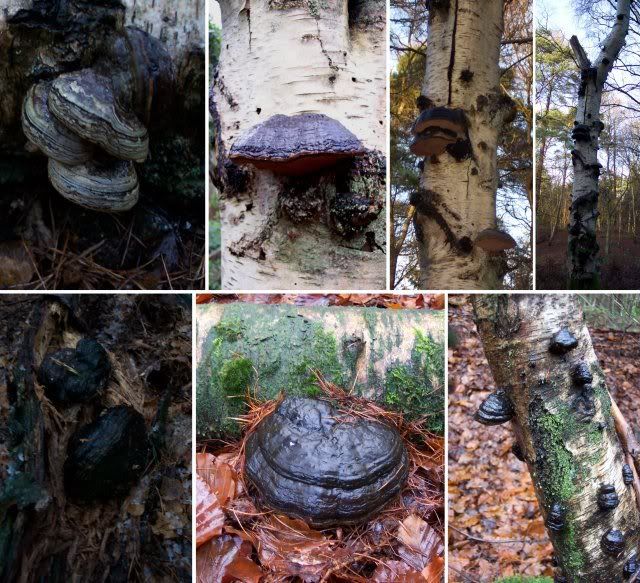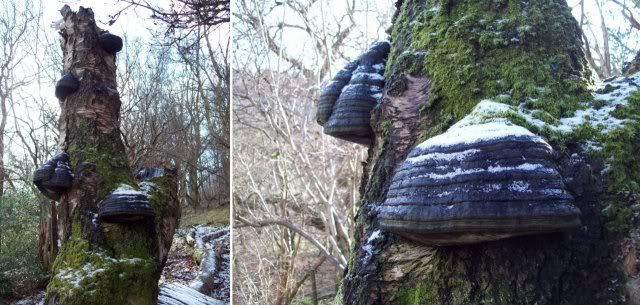 Figure 1.3.7 : Horseís hoof bracket fungus
Figure 1.3.7.1 : Making Amadou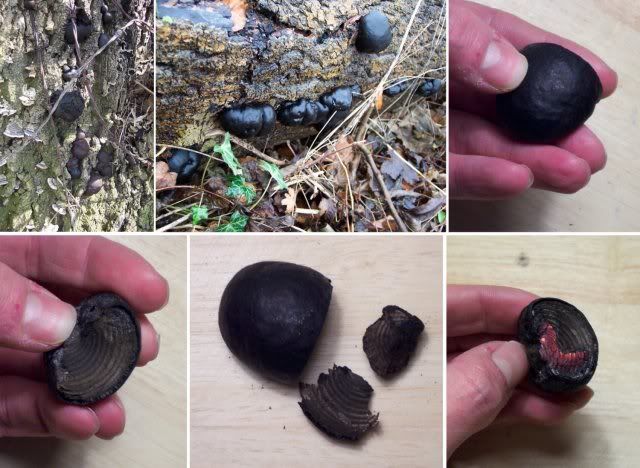 Figure 1.3.7.2 : Cramp balls, King Alfred's Cakes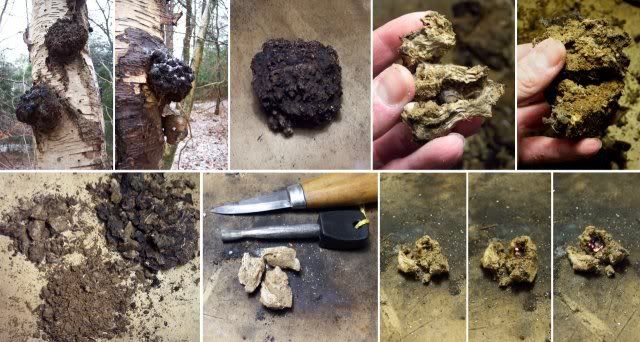 Figure 1.3.7.3 : Clinker Fungus, Birch Canker Polypore
Figure 1.3.7.4 : Birch bracket fungus
Figure 1.3.7.5 : Horseís hoof bracket fungus tinder
A good source of tinder that is sometimes overlooked is string, the type made from natural fibres as shown in figure 1.3.8. This type of string can be teased apart producing a mass of fine fibres that readily catch a spark from a firesteel. The white cotton fibre string is a little harder to catch a spark, but does produce a good flame and a hot ember. The Ďhairyí string catches a spark more easily, burns fast and hot, leaving little ember.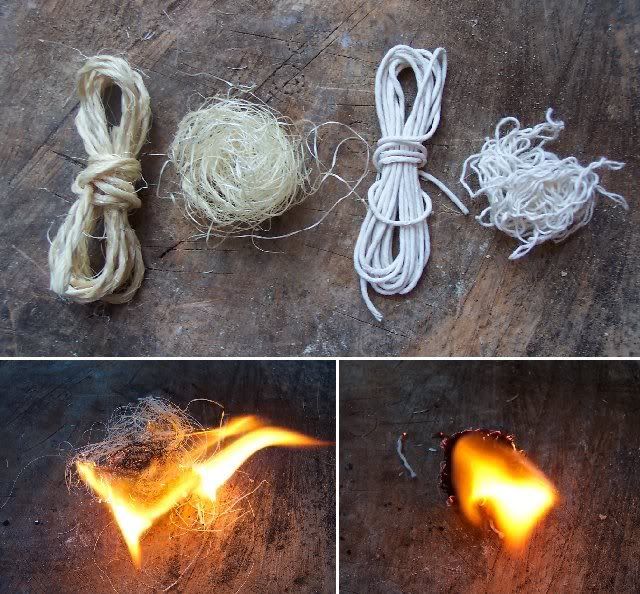 Figure 1.3.8 : Using string as tinder

Figure 1.3.9 : Feather stick and Kindling (fine, medium, large)
Figure 1.3.9.1 : Laying a fire
Whatever method used, the initial flame needs to be turned into a fire. The first step is to find a good site for your fire, preferably at least 2-3m away from any trees or vegetation, on sand, stone or gravel ground or by water i.e. the subsoil is saturated with water. Soil with a large layer of organic matter i.e. peaty ground, should be avoided as this can burn, saying this I find it hard to judge what are and are not high risk soils i.e. most woodland soils could be classed as peaty, therefore, always err on the side of caution. First, lay a platform of parallel sticks (thumb thickness) to keep the tinder off damp ground. Gather three thicknesses of kindling; match (or smaller), pencil and finger size (figure 1.3.9). Kindling should be dead free standing wood, avoid twigs that are laying flat on the ground as these will be damp. Place the initial tinder bundle on the platform and hold a bundle of match size twigs in the flame. This twig bundle should not be too compact, such that it allows the flame to pass through the bundle, also it only needs to be slightly larger than the tinder bundle. When ignited, lay these on the tinder pile and add pencil size and finally finger size twigs in stages. At each of these stages be guided by the amount of flame and smoke. If the flames or smoke is increasing then the fire can be left to develop. Otherwise, action must be taken, adding smaller kindling or tinder to revive the flame (blowing to increase heat and flame). Tip, donít try to put thick kindling on the fire too quickly as this will kill the fire, also take the time to pull off the small side branches to get the different grades of kindling (particularly true for dead pine branches). Once the fire is established and a good bed of coals have formed larger braches can be burnt on the fire. An alternative method is to pre-build the fire as shown in figure 1.3.10, again using three thicknesses of kindling. The lean-to construction is the easiest to control. A green central stick is pushed into the ground and finger sized kindling stacked on its sides. In the gap, finer kindling and tinder is placed and ignited with the flame. The tepee style is the quickest to construct an example is shown in figure 1.3.10.1. This fire uses pine needles and feather sticks at it heart with small sticks stacked around it. When the initial flame has established more sticks can be placed to close off the front of the fire. Tip, when lighting a fire itís a good idea to make more finer kindling (finger and pencil size), as enlarging a fire to a size that causes the main fuel to ignite can take more kindling than you may think (especially when wood is wet or damp). Figure 1.3.10.2 shows a method of fire construction taken from a Swedish Army manual. To start a fire a bundle of fine dead pine twigs is collected, supplement with feather sticks. Tip, the larger branches of twigs shown in the first segment of figure 1.3.10.2 can be used as is, but they must be bend / folded into a compact bundle and secured with a reasonably thick withy (sometimes called a pine dolly), such that the twigs and branches are held in close proximity allowing the initial flame to spread to the larger branches i.e. no big air gaps. One important thing to note is the use of a heat reflector. This can be constructed from a wall of wood or stone which reflects a fireís heat back into the shelter, an advantage of using stones is that they will also store some of this heat, radiating it back (a little) when the fire dies down.

Figure 1.3.10 : Traditional fire constructions
1. Image : reference - Survival, evasion and recovery : fm_21-76-1survival
Figure 1.3.10.1 : Feather stick and Kindling, a one match fire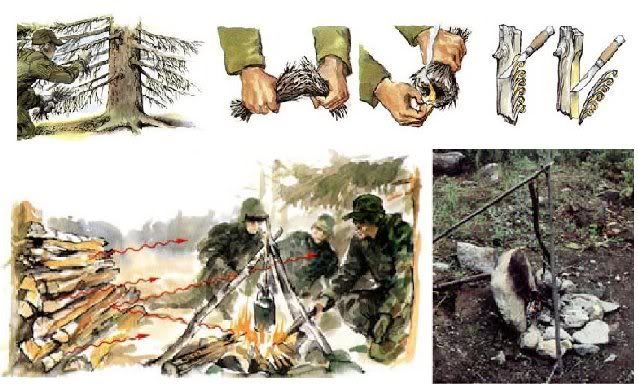 Figure 1.3.10.2 : Fire heat reflector
1. Image : reference - Handbok Overlevnad
My preferred fire is a hunter or trapper fire (has various names), constructed from two parallel logs, as shown in figures 1.3.9.1 & 1.3.11. The main advantage is that it contains the fires coals / embers and is ideal for cooking. Initially the parallel logs are placed close together and can be used to support a billy for making a brew. Tip, unless the billy has a wide base donít try and balance it flat on the logs, for small quantities of water the billy can be placed on at an angle, for larger quantities it is best placed between the logs on the embers or suspended on a pot hanger. This fire can also be combined with a lean-to arrange. When starting the fire place a green stick across the front of the two parallel logs, then stack the kindling back into the space between the logs, resting its top up against the green stick forming an air gap into which the finer kindling and tinder can be placed. Tip, the angle of the two parallel logs to the wind can be adjusted to control the air flow through the fire, split wood catches a flame easier and burns better than un-split. When the initial flame is established build a tower of small branches, laying the wood on a pair at a time, in parallel, criss-crossed at 90 degrees, allowing good air flow and flame exposure. This fire will burn quickly producing a good bed of embers, remember hard woods give hotter longer lasting embers e.g. Oak, Hawthorn, Beech or alternatively ash as it burns well even when green. Soft woods e.g. Pine, burn well, however, can be quite smoky and the embers soon burn out making them less suitable for cooking. As the fire develops the logs can be moved out, and more fuel added for broiling or baking food i.e. a key hole fire. Embers are dragged out of the main fire in a ĎVí forming a keyhole shape. Cooking is performed over the embers, whilst the main fire is maintained, providing a source of fresh embers. Examples of cooking over embers are shown in figure 1.3.12. Finally the fire can be converted into a parallel log fire for warmth using longer, thicker logs. Fire wood tips:
Always have a good supply of finger sized sticks just in case you need to give the fire a bit of a flame up i.e. generate some heat quickly. Very useful when you need to boil some water or get larger pieces of wood that are a bit damp to catch.
When collecting fire wood its worth the effort to go that little bit further to get good dry hardwoods. When you first start camping its easy to assume that all woods are equal, however, after a while to soon find out that the amount of heat given out by different woods varies quite a lot. One of the best all round woods if you can find it is Beech.
One of the best bits of advice I was given about fire wood was, collect as much fire wood as you think you will need during the night then double it. If the weather is bad double it again. These are very true words, its always surprising how much wood you burn in a night, especially if its cold and wet.
The classic quote for fire wood is, fire wood warms you three times, in the cutting, carrying and burning. Another way of looking at this quote is in terms of the energy you expend. Cutting and carrying the wood back to camp burns up energy through your muscles, burning the wood saves energy by reducing the number of calories your body needs to burn to main your core body temperature. Taking this into consideration, selecting longer burning hardwoods could be argued to save energy in the long run (maybe) i.e. less wood to cut and carry for a better heat output. However, the wood is significantly heavier.
When extinguishing a fire a few simple steps need to be followed. To simplify this task the best approach is to only use branches of a size that will fully burn out during the remaining duration of the fire, restacking unburned pieces where required, such that when the fire needs to be extinguished only ash remains. Scrap up the remaining ash and coals and pour water over them (you need a lot more water than you may think), mixing it in with a stick at first and then your hands to ensure it has cooled. Also use a stick or a spade to break up the soil to ensure that the water fully soaks into the ground (this is where a spade does come in very handy). Let everything soak for a moment, recheck the fire is out and cool then disperse the ash and brush over the fire place to hide its presence. Below are some useful documents on camp fires ive found on the web (due to possible copyright conflicts these are only accessible from the local machine) :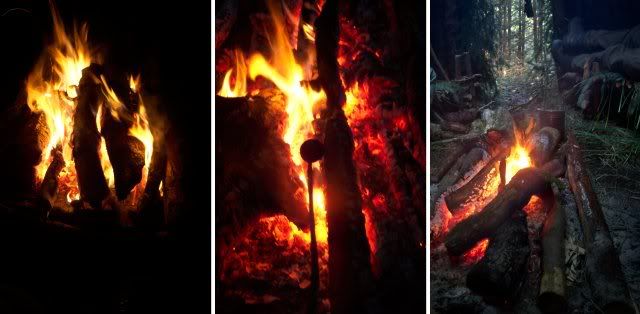 Figure 1.3.11 : Laying a hunter or trapper fire
Figure 1.3.12 : Cooking on embers
Back to Index